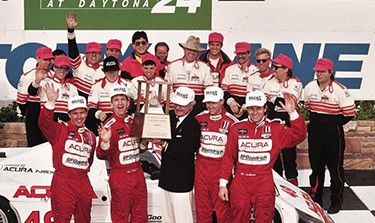 Hi, my name is Shad Huntley. I started work at Comptech in December of 1991. I was hired at 19 years old to be a 3rd Mechanic on the American Honda backed Acura NSX Spice IMSA Camel lights race cars. It was a big step for me at that age to become a professional race mechanic with a team that had already won the championship on their first year in the class. We went on that year to win the championship again, along with winning our class at the 24 hours of Daytona and 12 hours of Sebring. I got to spend my 21st birthday working on the winning Camel lights car at the final race of the year in Delmar, Ca. We shared my birthday cake with the team and the then President of Honda North America. In 1993 we built an all new Acura NSX Spice, and by this time I had worked my way up to 1st mechanic. We again won the championship and also got invited to race our car in Japan for the Suzuka 1000km race. During my now 2 plus years at Comptech, the race mechanics and fabricators got many pre-production NSX street cars to work on. We built headers, intakes, exhaust systems and then started working on the supercharger kits. We thought it was mostly just for fun, but little did I know I would still be building parts of the NSX almost 30 years later.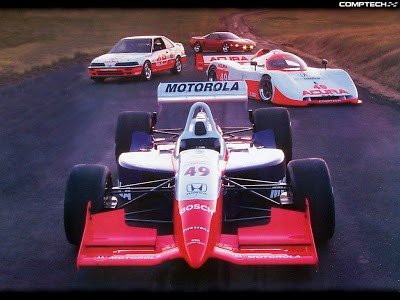 In 1994, Comptech moved into the IndyCar series with our now famous white and day-glo orange paint scheme on a year old Lola/Honda with sponsorship from Acura. We only had enough sponsorship for a few races that year, but we became the development team for new Honda IndyCar engine and their recently formed HPD (Honda Performance Development). By this time I had worked my way up to the lead mechanic on our IndyCar team. We still worked on the NSX street cars in our off time building the cars up for more track use, bigger brakes and better suspension. We even did a lot of testing with our IndyCar driver Parker Johnstone driving the NSX street car for many magazine shots. For the 1995 IndyCar season we would get our first shot at a full season, now with some added sponsorship from Motorola. We went on to have very mixed results, but I got the chance to travel out of the USA again in Australia, Canada and Brazil. The highlight of our year was giving Honda its very first IndyCar pole in Michigan at a speed of 230.458 mph. For the 1996 Season we got another chance for a full IndyCar season with Parker Johnstone, Motorola, and Honda. By the third race of the year I got promoted to the chief mechanic position and at my first race we had our best finish of the year, a 2nd place in the Long Beach Grand prix. Unfortunately the team dismantled at the end of the year. Parker went to another team and our entire team sponsorship went elsewhere. But the engine building side of Comptech had found a new series to build engines for in the IRL (Indy Racing League). That side of Comptech became very successful, wining the Indy 500 with Juan Montoya and also won many other races over the 8 plus years. Heading into the 1997 season Comptech was not racing with a team. Along came a very famous IndyCar owner, Carl Hogan, and he hired our entire Comptech team to run his rookie driver Dario Franchitti in a Reynard/Mercedes. In the 1997 season we got the most out of a very talented rookie. Although he never won any races, he led many, and qualified on pole multiple times. I was the youngest chief mechanic on the grid, and was rewarded at the end of the year with the CAM Chief Mechanic of the Year award. (An award that usually went to the series champion's chief mechanic.) Even with that, at the end of the race season I had some major life choices to make. I had a job offer to stay with Hogan Racing in IndyCar and move to the mid west. Also, the owners of Comptech offered me a job back at our shop in Northern California building up the new found interest in making performance parts for the NSX. I stayed with Comptech.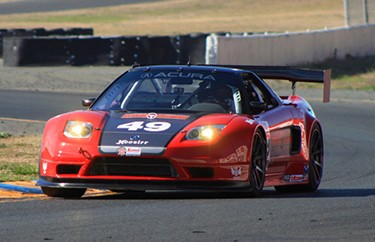 Comptech USA was the new name for our line of performance parts for the Acura NSX. With our long standing relationship with Honda/Acura they offered to sell our line of products for the NSX through the Acura Dealers. I would end up working on development of our products, write install instructions, answer all of the tech service questions, and go to dealerships all over the country training the Acura tech how to install our product. We got to build some very special NSX's like the yellow wide body car that was designed by Dave Merik who is still a lead designer to this day. The original plan for the wide body car was Acura wanted an NSX to go over 200 mph. But in testing with the car at Honda's 8 mile oval track in the Mojave Desert, the best we could do was 185 mph. It was going to take a lot more horsepower and money to get it over 200 mph, so the project stopped. Then in 2002 we had a new project come in the shop via a good customer by the name Kip Olson. He wanted to build the ultimate street/track NSX, so we found a very low mile 1991 NSX and got to work. It got a newly developed 3.5 liter engine with one of our larger 2.3 litter superchargers. With this car we would go on to many magazine profiles. The highlight (up until then) was the car being crowned the Best Motoring American Togue champion. When the S2000 came out we hit that car very hard, and built a full line of parts for that car as well. I really enjoyed my job at Comptech. We had a lot of very talented people that I got to work with and I learned a lot from them. I still had dreams of owning Comptech one day.
Fast forward to about 2005, the Comptech owners had very different ideas of the direction they wanted to take the company in. It was a very stressful time. With the encouragement of my wife, just after the birth of our first child and the death of my father, I left Comptech to start Driving Ambition. The name Driving Ambition came from an early 1980's TV show my dad had seen on BBC America about housewives that would go car racing on the weekend and not tell their families. This seemed like a perfect match for what I wanted to do. My plan was not to work on NSX's or S2000 because Comptech was still in business and I did not want to compete against my old employers. But in 2007 Comptech USA shut its doors and I was offer the chance to take over all of the aftermarket product sales and production. After starting Driving Ambition, I did not have the funds to make it happen. Comptech got broken up into many pieces; the engine shop got sold off along with the trademark name Comptech. The aftermarket parts got bought by a couple of the sales guys and some investors that became CT Engineering. The CNC machine shop got sold off, the machinist went to work other places along with all the fabricators. Now Driving Ambition was back, fully helping the NSX and S2000 customers.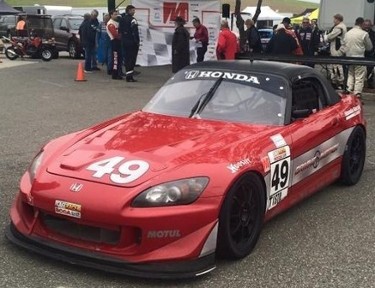 With Driving Ambition I really got to explore building more race cars, which is what I really loved about Comptech when I started there. If you can build parts that can live on a race track, they will last forever on the street. At Comptech, my frustration towards the end was that we had no racing program, which I think you really need to build the best performance parts for a street car. I have now been able to build 3 NSX road race cars and a few S2000 race cars. These cars have really helped us find the limits, which is the only way to make good parts to sell to customers. At Driving Ambition we only work on the NSX and S2000 - everything from oil changes to engine rebuilds. We have now been in business for over 15 years and have worked on hundreds of NSX's. Our main focus is making sure when we do the service work it looks like no one has ever touched your car. We pressure wash most of the parts when we take them off for service and make sure all the hardware gets back in the correct place, just like we were working on our own car. The highlight of our race car program was winning the SCCA National championship with Kip Olson in the T1 class at Sears Point in October of 2018. Our NSX would bring the vintage car back to the front of the class, filled with much more modern supercars. This is the same car that years earlier was the Best Motoring American Togue champion.
In late 2018, CT Engineering investors pulled the plug and started selling off parts of the business. We jumped in and bought out the rights/inventory of all of the NSX and S2000 products, the same products that I helped develop at Comptech many years earlier. Then in 2020, the company that had bought the rights to the name Comptech shut down. I did a deal with the owner to buy back the Comptech trademark & ComptechUSA.com. We are now working very hard to bring back all of the great Comptech NSX and Comptech S2000 parts that you could have bought on your car when it was new. The Comptech NSX supercharger kit is in production - with some very needed upgrades to the original kit, but still keeping the safety of your car in mind and also keeping it CARB Legal. We have even started developing parts for the new NSX. We started off by repairing the bad cylinder heads on a customer car. To this day we have not found anyone that has ever taken the new NSX this far apart. With the car back together with our custom head gaskets and head studs, we now have over 3000 miles on it. We are working on other upgrades as well, but our intent is still the same as before - improve not change. The new NSX has much potential and we can't wait to get it on the track (to find the weak points). With the Comptech brand moving forward we have a lot left to do, and my son is now finding the limits of our S2000 race car. He should be around to help move Comptech and Driving Ambition along into the future. Comptech parts are only sold though Driving Ambition and a very elite group of NSX Specialized dealers.